NEW JUNIOR MEMBERS GET FULL ACCESS TO OUR COACHING AND COURTS...
There is lots of great tennis for younger children and teenagers at our club.
Castlebar Tennis Club is a fun, safe and supportive environment, providing play and coaching for junior players of all ages and levels. We encourage all members to make full use of our facilities.
Junior membership of our club is a great opportunity to learn or improve your tennis, to make friends, keep healthy and most of all to have fun.
Castlebar Tennis Club's year-round Junior Tennis Programme has lots going on, including..
Individual coaching

Group coaching

Tournaments & Leagues

Casual play

Club invitationals

Tennis Camps

Comprehensive Summer Programme

Ladders and blitzes

Social events (pizza nights, BBQs, seasonal parties etc.)

And much, much more…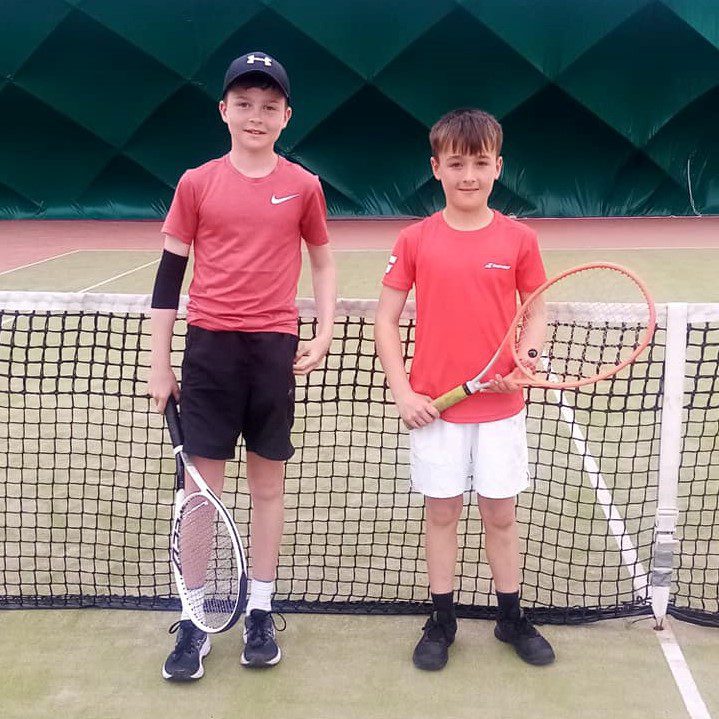 (Ages 4 – 6)


Skills:  Focus on fun and learning essential skills, including balance, coordination, ball skills and an introduction to the racket and connecting with the ball.




Mini rackets 19'-23.''

(Ages 6-8)


Skills:  Beginning to rally and work on reception and projection (throwing and catching) and starting to feature point scoring.




Mini rackets from 19'-23.''

(Ages 8-9)


Skills:  Larger court and beginning to learn both technical and tactical play.




Mini rackets from 23''-25.''

(Ages 9-10)


Skills:  This is the stage before using yellow balls on the full court. Working on serving, returning and rallying skills. Will see improved tennis skills and building of confidence.




Full court, green balls and rackets 25''-27'' (full size)

(11+)


Skills:  Playing on the full court with the yellow ball. Can competently play a match and understand the technique and tactics of the game of tennis. The final stage before playing senior tennis.




Full court, yellow balls and 27'' rackets.